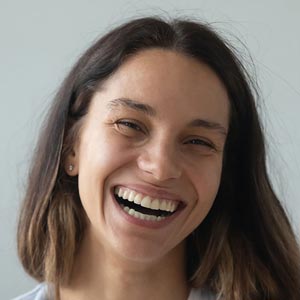 Welcome to Evolve Healthcare
We're an integrative medical clinic specializing in primary care, anti-aging, and podiatry.
Individualized healthcare focused on whole-body wellness.
Dr. Gary & Dr. Marina Shlifer
Our mission is simple – promote healthy living. We help you thrive in your modern environment – whatever that may look like. By providing personal care and support to help you combat chronic disease, weight gain, and poor health, we make it easier for you to live better, and thrive instead of survive.
Rani. A
"Everyone is so kind and patient from the receptionists to Dr. Shlifer himself."
Julia B.
"Dr Gary and his staff are amazing. They are very thorough. He spends extra time to sit and talk about what is needed to help overall health. He also takes his time in explaining lab results and even things to do to help improve them. He truly is a doctor that cares. I would refer him to everyone I know."
Clint M.
"Dr Gary is the best, most comprehensive, physician you'll meet. His dietary program the best I've seen and it answers all your questions about food, he doesn't just throw pills at your problems!"
one-stop-shop for health & wellness
Evolve Healthcare is a medical practice providing on-demand medical services for preventative and urgent care. We provide high-quality, FDA-Compliant COVID-19 Testing, Medical House Calls, Vitamin Therapy, Lab Testing, and so much more.
Medical experts with you in mind.
Our dedicated team is led by highly-skilled doctors trained in integrative medicine using a holistic approach. We also focus on anti-aging and aesthetic medicine to ensure optimal whole-body wellness.
What patients are saying.
"Wow that was great, thank you Dr. Gary! This is the best doctor I've ever went to my life."
"Dr. Gary Shlifer has been my primary doctor for a little over a year now and I won't see anyone else!"
"Best doctor in the valley made our life change for the better such a talented and skilled with what he does to make his patients feel to their best."
"Love Dr. Shlifer and his staff! I think Dr. Shlifer is a great doctor because has a modern approach to healthcare and doesn't push pills."
"I will be returning for Evolve for years to come, very satisfied client - highly recommend!"
"I have bad allergy and breathing problems. I breath much easier with the prescribed medicine by Dr. Shlifer. He is my life saver. Glad that I found him and his team."
Evolve Healthcare
20301 Ventura Blvd., Ste 210
Woodland Hills, CA 91364
Our office is on the second floor of the Woodcourt Medical Building, across the street from Taft High School.
| | |
| --- | --- |
| Monday | 9:00 am – 5:30 pm |
| Tuesday | 9:00 am – 5:30 pm |
| Wednesday | 9:00 am – 5:30 pm |
| Thursday | 9:00 am – 5:30 pm |
| Friday | 9:00 am – 5:30 pm |
| Saturday (Covid Testing only) | 9:00 am – 1:00 pm |
| Sunday | Closed |
Have a question? Get in touch.
Send A Message To Evolve Healthcare
If you have any questions, concerns, or comments regarding Evolve Healthcare, please fill out the short contact form below, or call us directly during business hours to speak with someone:
818.346.4300
.